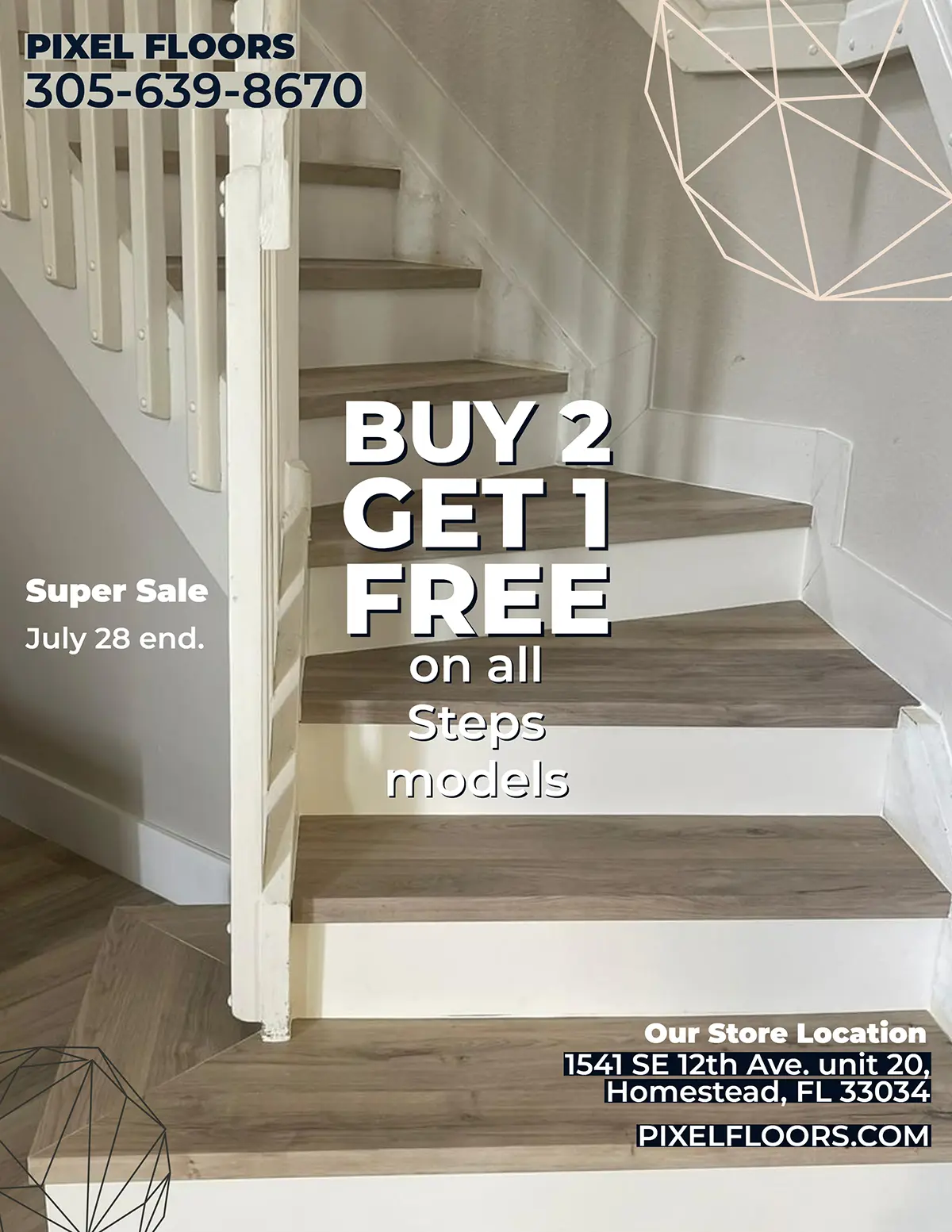 Take advantage of our exclusive promotion: Buy 2 StairNose pieces and get 1 free! Enhance the safety and beauty of your staircase while enjoying exceptional savings with this limited-time offer.
Our StairNose pieces are specifically designed to provide a finished edge and a secure transition between your flooring and stairs. With a wide range of styles and finishes available, you can choose the perfect StairNose to complement your flooring and elevate the overall aesthetic of your staircase.
During this promotion, simply purchase any two StairNose pieces from our collection, and you'll receive a third one absolutely free. It's a fantastic opportunity to complete your staircase project while maximizing your budget.
Whether you're renovating your home or working on a commercial space, our StairNose promotion is an excellent way to add a professional and polished look to your stairs while enjoying exceptional value.
Hurry and take advantage of this special offer today! Visit our showroom or browse our website pixelfloors.com to explore our StairNose selection and make the most of the Buy 2 Get 1 free promotion. Elevate your staircase design with PIXEL FLOORS and save while you do it!